Safeguarding - during COVID19
We will be posting information about local services that may support you. Do get in touch with us if you would like to find out more or if there is anything else school can help you with. The best email to reach us on for safeguarding information is safeguarding@stpeterscofeprimary.co.uk This is checked daily and we will get back in touch with you as quickly as possible. Alternatively, you can telephone the school office on 01173772186.
We have shared this information with families in our newsletters and on social media where possible.
Latest Safeguarding Newsletter
Financial support available
The Bristol City Council Local Crisis Prevention Fund (LCPF) is now accepting claims for those returning to school who need assistance with food, school uniforms, shoes and stationery costs. Support is available in the form of Tesco and Co-op supermarket vouchers.
Please contact Deb Skuse if you would like to apply for this financial support and need help to complete this online.
Alternatively you can follow this link directly http://www.bristol.gov.uk/lcpf
WHAM is a partnership project that covers Bristol and North Somerset helping to reduce financial, food and fuel poverty. It is funded by Bristol City Council, Bristol Energy and The Warm Home Fund.
Who will they support? Low-income families, unemployed, single parents and anyone who might be struggling to afford to heat their homes.
How does it work? WHAM have caseworkers who acts as a single point of contact. A case is not closed until all the support from their partners is complete. Home visits may be undertaken if needed.
Online referral forms can be completed on www.cse.org.uk/referral
Or free call 0800 0822234
Support during Covid 19 lockdown
Extra funding has been secured from Bristol Energy, Redress fund and Quarter to help people to top up prepayment metres.
Vouchers for £28 (single person) or £49 (family) whilst the pandemic is affecting people's income.
Funding is also available for people with credit metres (people who pay bills monthly or on receipt of a bill). To free up some money these people are offered shopping voucher s of either £30 or £50.
Turn2us is a national charity that provides support to people who may find their selves struggling financially.
Anyone of us could find ourselves in a financial crisis, Turn2us can help support you so you can get back on track.
They can support with
Benefit claim

; supporting you by advising

you which means-tested benefits you may be entitled to, including tax credits.

Additional grant claims

: helping you look for funds that might be able to give you a grant or other types of help.
Please click here to go to go straight to there website.
Bristol South Advice Service provides free, Professional, Confidential Advice and Information to Residents of South Bristol Seeking Help with Welfare Benefits and Debt. It is based at The Withywood Centre Queens Road Bishopsworth Bristol BS13 8QA.
Phone for Debt - 0117 9038358 or you can use our Online Debt Application Form
Phone for Welfare Benefits - 0117 9851122 or 07957353427

Barnardos See, Hear, Respond
This is a new service funded by the Department of Education (DfE) and offers rapid support for children and young people affected by Covid 19. The programme supports children from pre-birth up to 18 years of age and those with special educational needs under the age of 25.
Parents and carers can make direct referrals online. For more information, check out http://barnardos.org.uk
Or if you are interested and need support completing the online forms, please contact Deb Skuse.
Keeping your child safe whilst online or using Social Media
You are all doing a fabulous job helping children with their learning and keeping in touch with friends, all of which is happening online during lockdown. Keeping safe online becomes particularly important at this time.
The NSPCC have lots of information on their website that you may find helpful.
Have you download the Safer Schools App yet? Its free and available on Android and IOS. It includes information about online parental controls, links to our website news page and Government advice regarding Covid19.
Download the App and use the drop down menu to find St Peter's CofE Primary. You'll find the parent/care log in code or the QR code on term 4 safeguarding newsletter.
Please take a look at the following links below. They hold information that is useful in keeping your child safe whilst on line or on social media.
Useful information and websites
Young people and social networking sites
Think you know? - Know and See the signs
Guide for Parents - Child Exploitation
With schools being partial closure due to COVID 19 more children are access TEAMs for school learning. Please read this safeguarding leaflet below to help keep you children safe whilst learning at home.
Learning during COVID 19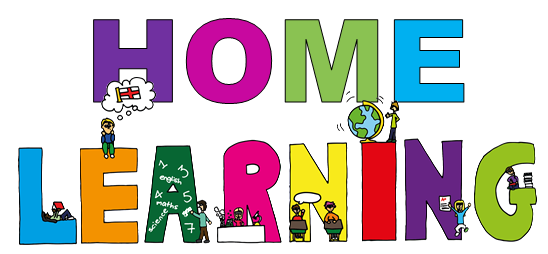 School closures can be stressful. Home learning can be terrifying. Technology can be maddening. Many families are facing the same challenges.
Please remember the school is here to help. Our website is full of advice that can help.
Having trouble with TEAMs you might find our remote learning support videos helpful
would like to speak to your child's teacher, please use the year group emails.
If you find you are struggling to access home learning with your current device please contact the school so our Family Support Worker can complete an Access to Home learning questionnaire. This will be the quickest way to find out what support you may need.
Are a local charity that support families by trying to provide re-conditioned laptops https://digilocal.org.uk/
Mental Health and Wellbeing
VitaMinds
At this time you may be experiencing times when you feel you just can cope, this can effect your every day life.
VitaMinds can help. They are a local NHS free talking therapies service offering short term therapy for adults 16+ who is registered with a GP in and live in Bristol, North Somerset and South Gloucestershire.
If you are suffering from depression, anxiety, post-traumatic stress disorder, excessive worry or low mood VitaMinds can offer advice and guidance and take the time to get you back on track.
To refer yourself or some one else click here
Heart of BS13
Heart of BS13 operate a
food service for those in need. If you have a low income and can't get out, you can order free frozen meals form here. This gives you 3 meals per week per person in the household, delivered on either a Tuesday or Friday.
Heart of BS13 were hoping to offer free cooking and nutrition courses in January. However due to current lockdown restriction these are no longer possible.
Hopefully, their plan is to offer workshops in the HOBS13 kitchen garden, in the spring once lockdown restrictions have been lifted and the weather improves. To offer this opportunity they really need community support.
"There is crowd funder underway to raise funds to build a covered outdoor space to hold workshops so we can offer socially distanced in-person sessions, using the produce we grow on the site."
The Heart Of BS13 crowd funder for the Kitchen Garden Enterprise is now live!
We are crowdfunding to scale up the Kitchen Garden Enterprise with a new poly tunnel and packing shed to increase production, sales and services to the community of BS13.
Can you support us? Donate to the cause via the page below or spread the word and SHARE SHARE SHARE!
https://www.crowdfunder.co.uk/scalingupthekge
In conjunction with Heart of BS13 and the Kitchen Garden Enterprise is:
BRISTOL BITES BACK BETTER
"Bristol Bites Back Better is a campaign that empowers Bristolians to create a food system that will nourish our city far into the future.
The campaign aims to inspire action and collaboration on food, increase the visibility of those making change through food, celebrate Bristol's diverse food community, and draw out and amplify voices that have something to say on Bristol's food future.
The pandemic has put food in the spotlight – the way we access it, how it affects our health and wellbeing, what it does to our environment, and how many livelihoods depend on it. By sharing knowledge, skills and stories, building networks and amplifying voices, we can address these issues through the lens of good food. It's time for Bristol to #BiteBackBetter." Its time to go for gold!
https://www.goingforgoldbristol.co.uk/the-kitchen-garden-enterprise-at-heart-of-bs13/
Local foodbanks
At the Withywood Centre is also open on Wednesdays; this needs a voucher from us so get in touch by calling the school office by phone or email. Click to see their latest newsletter.
There is also a food club for families who have a child under 5 running from Hartcliffe Childrens Centre on Thursday morning each week, including bank holidays.
Membership is a one off cost of approx. £1 per family and then a cost of approx. £3.50 per week which gives you a bag of fresh food (around £15 or more in value). A similar club runs from Knowle West Nursery School on Tuesday afternoons. There are social distancing systems in place, each family is given an allotted collection time or staff at the centre can deliver where needed. Here is the website with contact details.
Bristol Food Network has support for families who are finding it difficult to access good, affordable food. You can find out lots of information here including the National Food Service. www.bristolfoodnetwork.org
Acorn Bristol have volunteers who are able to help by picking up shopping (limited to £20 per time), prescription collection or a friendly chat. Please note that the volunteers may not have DBS (Disclosure Barring Service) clearance. Ring 0743 247 3293 or check out their website here.

FareShare currently support the school with weekly deliveries. We are able to offer small food hampers to families that maybe struggling to access food at the moment. If you are unable to access food or are unable to get to the shopping due to shielding please contact Deb Skuse.
Free school Meals
If you are entitled to Free School Meals or think you might be and are not sure what to do next, please get in touch with the school office.
Good mental health is important for us all and even more so during lockdown.
The Are you OK? campaign was launched to give support and advice to people during the pandemic and beyond. It has advice on how to check if your friends, family and neighbours are ok, and the signs to look out for. It also has links to support services throughout Bristol that can help.
Click here to register.
CAMHS
Child Adolescent and Mental Health Services (CAMHS) have created a new website for us all, camhs-resources.org.uk - take a look, it has lots of recommended books, videos and apps.
School Nursing Team
Our school nurse team have this helpline number 0300 124 5801 available each week day from 9.00-4.00pm for you to call with any health queries about your child. Have a look at this poster for details. There is also a list of resources for primary age children that you may find helpful.
Bristol City Council Education Psychology Service
Educational Psychology Service have Ten Top Tips for parents and children to support good mental health and well-being during the Covid 19 outbreak.
Missing Link
For every 35 years missing link has provided a range of services to support women with mental health, housing, complex and emotional support needs to recover, access a new home and live full and rewarding lives. Click here for more information.
Next Link
Next link continues to offer a service if you are concerned about your safety and need help and support.
Do you feel worthless? Do you feel isolated? Does it feel like your life isn't your own? Does someone else have control of you, your finances or your life? Do you worry about being at home with that person or do they question your every moment while you've been away? Has the lockdown situation made life more difficult because you don't get a moment to yourself? Domestic Abuse doesn't have to be violent. If you feel like you would like someone to talk to in strictest confidence, please contact the domestic abuse advisor, Sarah Johnson on 07834126878 or email her at sarah.johnson@bristol.gov.uk.
Young Carers
Young carers are children and young people who look after someone in their family who has a disability, a long term illness or is affected by mental ill health or substance misuse. Young carers may look after parents, care for a brother or sister or another relative. They take on responsibilities normally only expected of an adult. The Young Carers Service supports young carers aged 8-18 years old. The Carers Trust website has information on looking after yourself and the person you care for during the Covid 19 pandemic if you are a young carer or young adult carer.

A new telephone hotline is now available to help those most in need in Bristol during the Covid 19 pandemic. Call 0800 694 0184 from 8.30am-5.00pm Monday to Friday. Do you need support with food supplies, medication other essential items, or do you know someone who does?
Children's Centres
Children's Centres have remained
open to support families with young children. They are here to help you, whatever is going on in your life, for example as a new parent or are finding to hard to manage at the moment. Or if you are feeling worried, anxious or feel unsafe in any way. The teams are highly skilled and well informed and can offer advice on most things, eg your developing baby, routines at home, supporting language development and play, health, housing and finance. Click here https://www.southbristolcc.org.uk/
Bishopsworth Children's Centre
Bishopsworth Children's Centre is open and fully operational and would like to reach out and support anyone who may be facing challenging times during our second lockdown.
Sessions still available:
Sessions are for up to 6 families for 6 weeks. Please be aware that siblings will not be able to attend these sessions.
Support available:
Family First Aid

1:1 family support intervention

Finance and debt support

Food club/food bank

1:1 Nurture

Health Visitor clinics
Fareshare Food hampers:

FareShare are providing weekly deliveries of non-perishable food. We are working closely with Bishopsworth Children's centre to ensure no family are without food. If you are currently struggling to access food and/or are unable to get to the shops due to shielding please contact Deb Skuse.
Photo: FareShare Pallet delivery of non-perishable food items shared with and stored by Bishopsworth Children's Centre
Covid19 Locality Talk Group
Bishopsworth , Hartcliffe and Withywood continue to have high rates of Covid19. Terry Black has been exploring the possible cause of local Covid19 infection rates and setting actions to address this.
Please can we all work together to convey the government message of:
Covid19 breaches can be reported directly to health.safety@bristol.gov.uk so that 'hotspots' can be picked up and Marshalls and Policing can be used as required.
Gympanzees
Is a wonderful charity that is offers a free service to families with children and young adults (aged 0 – 25) with any disabilities. This includes loaning of specialist equipment, online services and more.
Medication in school
Please remember it is very important that you return medication to school now that we are open to all children. You will also need to complete a new Administration of Medicines form as your consent. Look out for office staff at the start and end of the school day in the playgrounds.
A copy of the form can be accessed via the link below. If you are able to print it off / complete online and email it back to school before your child returns to school that would be very helpful. Please fill out all of the required information on page 1 and remember to sign the bottom of page 2 (if you are emailing back to school, we will take this as an electronic signature)