Support for Families
We are fortunate at St Peter's to have Ms Skuse, our Pastoral and Safeguarding Lead and Mrs Grainger, our Family Support Worker, who provide additional support for our parents as well as our children.
We have a range of support available for families from nurturing parenting programmes, FAB (Families are Brilliant) Friday coffee group and infant and children first aid courses.
We have previously ran really successful Nurture Parenting Programme which runs for 12 weeks and can provide parents/carers with a toolbox of ideas for managing children's behaviour. Over the weeks we come up with ideas to try at home for the whole family.
As COVID-19 restrictions have been lifted we are looking forward to offering this opportunity again very soon. In the mean time please see the section below to see what Parental Support is currently available.
Please click here for a copy of our Behaviour Policy.
Please click here for a copy of the letter sent home to families about using accessible parking spaces in the school car park.
Please click here for a copy of the school admin of meds form which you can download and complete to bring into school if your child needs to be given medication during the school day.
Parent and Carers
Our FAB Friday morning coffee group is now up and running face to face. Please feel free to join us. Friday mornings 9am-10.15am. This group is a great way to meet and chat with other parents, carers and grandparents. Please contact Mrs Grainger, Family Support Worker, via the school office if you would like more information.
FAB Events and Workshops:
TERM 5
- Friday 29th April. Child Anxiety Workshop with Miss Lucie Temple.
- Friday 12th April. Share in Year 6 success - SATs week is Over!
TERM 6
- Wednesday 15th June Toileting Workshop with Simona Palmer
Previously parents/carers who have attend our FAB (Families are Brilliant) have completed a Paediatric First Aid Course with Bishopsworth Children's Centre delivered by their Learning Community Team. This is something the school hopes to be able to offer again, but in the mean time, take a look at their website to see what support they are currently offering. Alternatively check out their Facebook page
Bishopsworth Childrens Centre are putting on a SATURDAY stay and play group for dads, step dads, grandads - in fact any any male carer!
Why not pop along and join in the free activities with your little ones.
Talking Tots Course Starting at Bishopsworth Childrens Centre from Thursday 9th July.
Talking tots is an 8 week programme for parents of children ideally aged 2 years. They may be able to accommodate a small numbers of parents with children aged 18-24 months and children just over 3 years. It is aimed at parents who want advice and support to help develop their Childrens communication skills, and will include low cost/no play ideas to promote interaction and language in the home.

Talking Tots is a free course with a free creche

Please contact the childrens centre, 0117 9781028, to be added to the sign up sheet.
We also work closely with St Peters Church and SPARCS and offer help and support on a number of challenges many of our families face.
Parenting Courses
Level 2 Course in Understanding Autism, Behaviour that Challenges in Children or Child Mental Health
Click on the link below for more details.
Please click the following links below to see what parenting courses and support is currently available.
New parent/carer Local activities and meet ups
Offer free online Positive Parenting course for parents and carers of primary-aged children in Bristol.
NEW COURSES STARTING
Positive Parenting (Triple P): online (zoom), evening or daytime courses. Find out more here: https://wider-world.org.uk/parent-support. Sign up or make a referral using the following link: https://forms.gle/G9BXYT4LThnmaUz66
Growing Healthy Eating Habits: an online course (zoom) for parents providing information and guidance to help them ensure their children develop healthy eating habits. Topics include meal-planning, nutrition, mealtimes, food labelling and more. It starts as soon as have enough parents signed up. Refer or sign up using the following link: https://forms.gle/1A8w2y91XuXFJYch6.
Adult learning
Click on the link below for more details.
https://freecoursesinengland.co.uk/free-courses-1/
Level 2 Course in:
Understanding Autism,
Behaviour that Challenges in Children
Child Mental Health
As we begin to live with Covid-19 local courses are beginning to run again. Please be patient as we await confirmation of local courses, dates and availability.
In the community:
Click here
for Sirona School Health Nurse Webinars.
They are covering a range of topics from;
Dental Health
Eating disorder awareness,
Emotional wellbeing
Healthy eating and physical exercise
Keeping children happy and Healthy
Sleep

Toileting - Incontinence, constipation, nocturnal bed wetting
The Wiggly Worm, have asked us to share that hey are running two free 6-week cooking courses for people with disabilities in South Gloucestershire,
Kitchen Challenge courses: Throughout the course participants will work together as a team to cook a variety of dishes and learn lots of skills in the kitchen from filleting fish, to making choux pastry and pizzas from scratch. The course ends in a final meal with guests (i.e. friends/family/representatives from partner organisations), which the participants usually really look forward to.
Location: Turnberries Community Centre, Thornbury
At St Peters:
In partnership with the Learning Communities Team, we listen to parents/carers thoughts and organise courses to suit.
In previous years one of the most popular courses is healthy cooking. Parents/carers were able to research recipes, planned, prepped and cook!
Their children were invited along at the end of each session to taste their parent's scrumptious dishes.
Some of their delicious food was sold in school at our events, e.g. Winter Wonderland.
Support Groups
Hawkspring - Drug and Alcohol Support
Off the Record - mental health support for young people aged 11-25 years.
Winstons Wish - are offering bereaved children a monthly drop in session within Bristol. However drop in sessions are currently suspended due to COVID-19
Drop-in session: Second Wednesday of every month, 2.00 – 4.00pm, Off The Record, 8-10 West Street, Old Market, Bristol, BS2 0BH
Young Grief: First Thursday of every month, 5.00 – 7.00pm. Off The Record, 1 Perry Road, Bristol, BS1 5BQ (For 13-19 year olds who have experienced bereavement or know someone who has.)
South Bristol Advice Service - benefit and debt advice- Call 0117 9038358
Families
Barnardos - Creating safer childhoods, stronger families and positive futures
NSPCC - Supporting children and families
Homestart - Support and friendship for families
Bristol Parent Carers for families and young people with disabilities and life limiting conditions
Our school makes donations to our local Foodbank - Carpenters Food store at the Withywood Centre Call 0117 9878400. Please talk to Ms Skuse or Mrs Grainger if you are in need of some support.
Into University - homework club at the Withywood Centre - Call 0117 9878400
Family carer - Are you a family carer? Do you want to directly improve the life of the person you support? Apply for a FREE place on our BTEC Certificate in Positive Behaviour Support.
Financial Support
CAP is a multi-faith support service that can support anyone feeling weighed down by debt. They are a friendly team offering confidential practical solutions to debt. Please click here for further information and contact number.
FareSh
are South West, in conjunction with Feeding Bristol have been working with different agencies to put together this 'Cash First Approach' leaflet. It details a wide range of different services and support available to anyone who may be struggling with money. The idea is that they can utilise these services before reaching the point of needing emergency food support.
The Local Crisis and Prevention fund can support families who are experiencing a one off financial crisis, such as a reduction in income, who are struggling to afford essentials. This support is in the form of Tesco vouchers so can be used to purchase unbranded uniform items and shoes or help families budget for branded items by purchasing food.
Applications can be made online https://www.bristol.gov.uk/benefits-financial-help/apply-for-an-emergency-payment
Please look at our Safeguarding during Covid-19 page for further financial support.
Budgeting and Debt
https://capuk.org/i-want-help/our-services/cap-debt-help CAP debt help
www.turn2us.org.uk Benefit entitlement and charitable funding search website.
www.talkingmoney.org.uk Local money management support
www.capuk.org Charity offering 1:1 debt management, budgeting, befriending and life skills courses, as well as mental health and emotional well-being.
Financial Difficulties & Warmer Housing
https://www.stepchange.org/ Free debt advice and support
WRAMAS Welfare Rights and Money Advice Service
Housing
CHAS - Bristol Housing Advice Service Free, independent, and confidential advice on housing-related matters to anyone in need in Bristol and the surrounding area. Lines are open on: 0117 9351260 Mondays, Wednesdays and Fridays, between 10am-5pm. Email: advice@chasbristol.co.uk
Caring in Bristol For homeless and vulnerable People Phone: 0117 924 4444 The Night Shelter, 14 Little Bishop St, Bristol BS2 9JF
Shelter Legal advice drop in and advice
HomelessnessAdvice@bristol.gov.uk For housing problems. Free 24-hour housing helpline. Phone: 0808 800 4444
1625 Independent People Charity that supports young people who are homeless
Lone Parents and Parental Separation
SPAN single parent action network
Gingerbread for single parents 0808 802 0925
Supporting Separating Parents in Dispute Phone: 0800 380 0040
Families Need Fathers: Supporting continued loving relationship with both parents. Phone: 0300 0300 363
Sorting Out Separation: Helping you to make the right decisions after a break-up. Phone: 0800 988 0988.
The Parent Connection: Hosts the programmes introduced during the SPIP, Getting it Right for children (which helps develop co parent communication skills) and Splitting Up? Putting Kids First (an online parenting plan, with skills help).
Young Minds: Information to support children during divorce or separation. Phone: 0808 802 5544
Children and Young People
WASPS - holiday play scheme at the Withywood Centre - Call 0117 9878400
Youth Moves - free activities for children from 8 years old and above in South Bristol. Find out more www.youthmoves.org.uk
Bristol Library Service - baby bounce and rhyme sessions and story time sessions in Hartcliffe and Bishopsworth libraries. Find out more www.bristol.gov.uk/libraries
Bike Mechanics - Rebuild a bike and keep it! 1-4pm Tuesdays @Hartcliffe Farm
Out and About - short breaks for children and young people with additional needs. If you would like more information, contact www.outandabout@wecil.co.uk
South Bristol Childrens Centres have lots of activities at Bishopsworth and Four Acres.
www.creativeyouthnetwork.org.uk 1:1 and group support sessions, and youth clubs
www.youngbristol.com Youth clubs, training programmes and holiday programmes
www.themix.org.uk Online support and advice on all issues young people may face
M32 Youth Groups @ BDP – 0117 987 6009 – Groups for young people aged 5-16 who have parents with problems with alcohol or other drugs, to have respite, fun and explore new activities. Open to children from across the city; free transport is provided to pick them up and drop them home. Groups are Mondays: 4.45-6.45pm – twice a month for 5-10-year olds and monthly for 11-16-year olds.
Journeyman UK email connect@journeymanuk.org Supporting young men through adolescence while offering ongoing opportunities for time and connection with adult male role models. 1:1 Crisis mentoring for boys going through a difficult time. Donation for those that can afford it, but full bursaries are available. Meet at Boiling Wells Barn in St Werburghs weekly on Monday evenings 7-9pm – Upcoming dates – 15th Feb 1st/15th/29th March 12th/26th April.
Imayla – 0117 914 5490 –Delivers and connects people with Covid-19 safe activities. Local workers in the following areas: Barton Hill, Hillfields/Frome Vale, St Pauls/Ashley Down, City Centre, Stockwood, Lawrence Weston, Hartcliffe/Filwood.
The Wildly Different Programme – for young people aged 8-12 and their families from April-December 2021 – outdoor and creative activities, days out and a residential trips – to make an application email: admin@imayla.co.uk - 0117 914 5490
Mental Health - Children and Young People
Education Mental Health
Year 6 Summer Transition Support Sessions - 22nd August - 25th August.
St Peters is please to introduce Lucie Temple, our Education Mental Health Practitioner. She will be working in school, long side the Pastoral Team, every Tuesday and Wednesday morning. Please take the time to read the following information about her and her role.
"When people hear Mental Health Support Team they often think of people who are really unwell or have mental health illnesses, but this isn't true. Everyone has mental health, it's all about how we feel, think and act especially in response to the ups and downs of life. Sometimes we have good mental health and can cope well with life, other times we might find it hard to cope and become stressed, upset or worried more easily.
I am trained to work 1-1 with children who often experience fear, worry, anxiety or have some difficulties with their behaviour. When I do my 1-1 work, I often get parents/carers involved as they know their children best and can help them practice what they learn in our sessions. In my 1-1 sessions we play games, do questionnaires, talk about feelings and learn ways to cope with difficult emotions.
If you are a parent/carer and you think your child could benefit from extra support with their feelings, please speak to their class teacher or Ms Skuse who can refer them to me.
I will also be helping with whole school activities to promote good mental health, this might be doing assemblies, activities with whole classes, training or holding a 'reflective space' for staff, or running groups for parents. If you have an idea of something I could do in the school to support the children's mental health please let me know, you can find me at school on Tuesdays or email me on
awp.mhstsouthbristol@nhs.net
"
CAMHS Downloads, apps, websites, books, videos etc, available on this site
Young Minds Self-help and mental health support for young people, and advice for parents.
The Anna Freud National Centre support for trauma and attachment
MIND YOU (South Glos) Mind You is here to help you to look after your mental health
OTR (Off The record) 0808 808 9120 (Freephone) (2 till 5pm)
For information and advice surrounding mental health 02087441644
Help Counselling for 9 to 25yr olds Families can donate as little as £10 towards counselling.
Heart to Heart – 07926314739 – hearttoheartbristol@gmail.com – qualified and student Integrative counsellors, providing low cost (starting at £20) counselling services to individuals in the community. Adults and children from 12 upwards.
Kooth Online chat, counselling, journaling and resources. Support for your child's mental health, emotional wellbeing and behaviour.
Off The Record – Peer Mentoring - Sign-up: https://www.otrbristol.org.uk/what-we-do/mentoring/ Short term Peer Mentoring focuses on tackling feelings of isolation and loneliness, through skill-sharing with other peers. For young people aged 14-22. Each young person will be matched to a suitable mentor, with sessions taking place on Zoom on a weekly basis for 30-45 minutes.
Empire Fighting Chance Mentoring and non-contact boxing
Domestic Abuse for Women
Julian House A specialist team who offer practical and emotional support, information and education for children and young people who are experiencing or have experienced domestic abuse.
National Domestic Violence EMERGENCY Injunction Service 0800 970 2027
Next Link Support for those experiencing abuse telephone help lines are open 8:30am – 5:30pm Monday to Friday and 9:30am – 1:00pm on Saturday, 10am-4pm during the CV19 pandemic. 0117 925 0680
Victim Support Specialist support services including domestic abuse and young victims. Phone 0808 168 9111
Womankind Up to 50 mins to talk (phone or webchat). Trained to talk about domestic violence and historic sexual abuse amongst other issues. 0345 458 2914 or 0117 916 6461
Health
VitaMinds Local NHS talk therapy service
Mind Ed free resource on children and young peoples mental health
Young Minds Mental health services for children
Place 2 be Mental health supporting families and schools
Reading groups supporting mental health and wellbeing
Summer Break - Holiday Clubs and Things to do!
Please remember there are a lot of free things to do too. Visit a library, take a nature walk or burn some energy at local playgrounds or skate parks.
https://harecliveacademy.e-act.org.uk/holiday-clubs/
https://www.yourholidayhubbristol.co.uk/
https://www.wethecurious.org/event/lets-build
https://www.bristol247.com/lifestyle/family/11-summer-holiday-clubs-happening-across-bristol/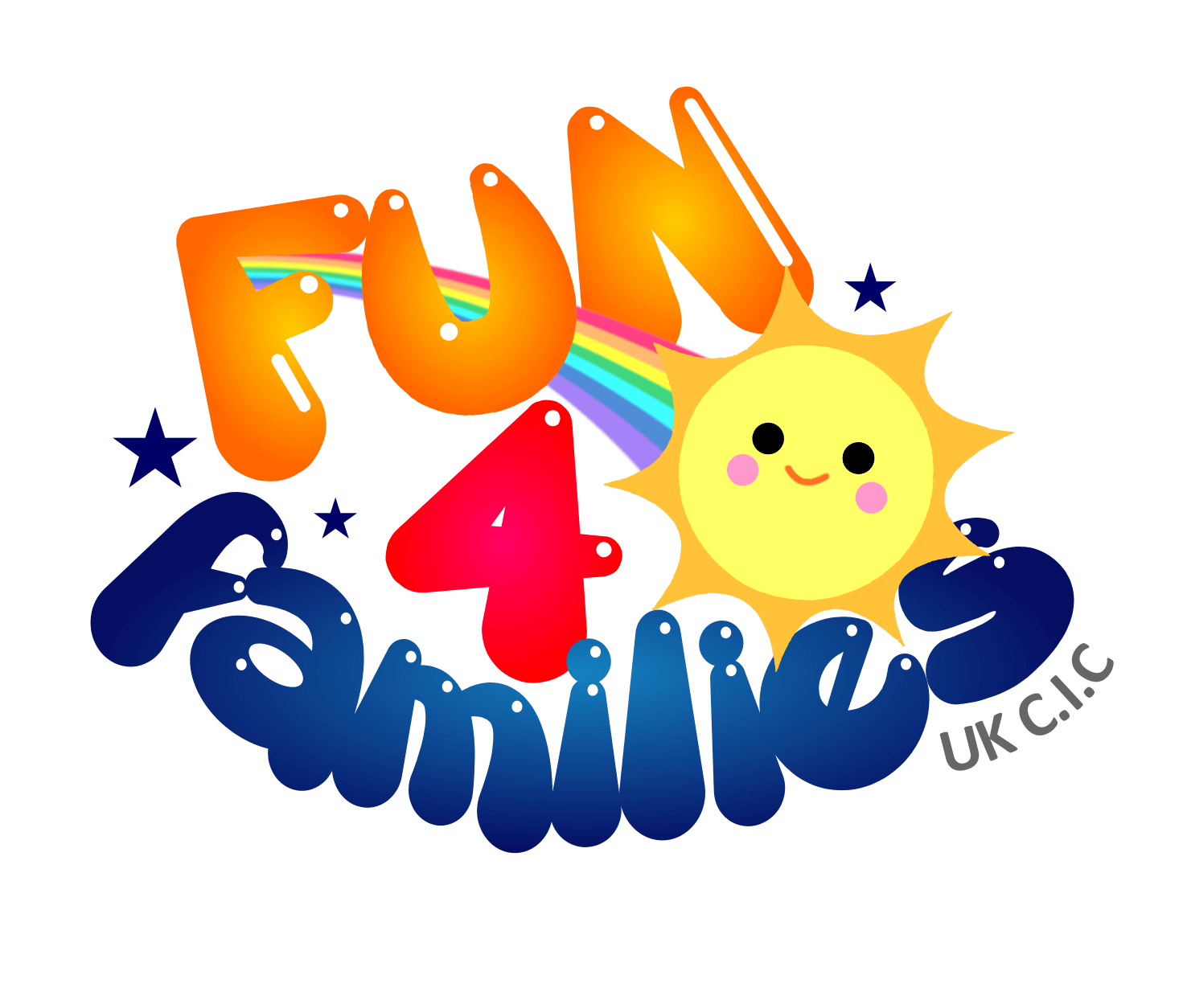 Also check out Fun 4 Families Facebook page for more summer time activities.
Why not take a look at the following websites and plan a family day out!
https://thisbristolbrood.com/free-things-to-do-in-bristol/
https://visitbristol.co.uk/things-to-do/my-bristol/free-days-out
SEND summer activities
Bristol Autism Project have shared their summer activity programme. Please click on the link for further information. To meet the team click here.
Please take a look at their website for more about Bristol Autism Project (BAP)
http://www.facefilton.org.uk/our-work/bristol-autism-project/
Have fun this Holiday!
Stay safe!
We look forward to hearing all about your break when we see you in September.
Other
Bristol hate crime services community based service
Educate against hate practical advice on protecting children
St Peter's Church - Revd. Tim Godden
Contact Centres - National Association of Child Contact Centres: For those who need to find a contact centre. 0845 4500 280 www.nacc.org.uk